Address:
1410 Flint Hill Road
PO Box 310
Mumford
,
NY
,
14511
42° 59' 33.594" N, 77° 52' 48.4284" W
Business/organization type:
What our organization offers:
Ages for which our activities are most appropriate:
Genesee Country Village & Museum in Mumford, NY is the largest living history museum in New York State. Transport yourself back to the 19th century mid-May through mid-October, with special events all year long. Over 60 historic buildings making history come alive! Hours vary seasonally; see website for details.
Genesee Country Village & Museum is the largest living history museum in New York State and has the largest collection of historic buildings in the Northeast. The museum is located in Mumford, NY; we're just 20 miles southwest of Rochester and 45 miles east of Buffalo.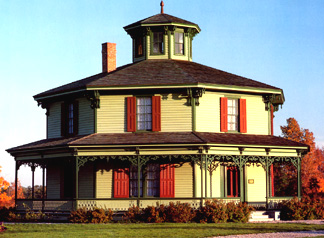 For more information, visit www.gcv.org or call (585) 538-6822.
General Admission: adults $15, youth (4-17) $7, senior citizens (62+) and college students (with ID) $10, children under 3 admitted free.  Special events prices vary. For more information, visit our website!
Step back into a living, working 19th-century country village.  Explore over 60 historic buildings faithfully restored to their original glory.  Meet knowledgeable costumed interpreters who keep the hearth fires burning, the heirloom gardens flourishing, and the livestock tended.
You'll hear the clanging of the blacksmith's hammer, smell the aroma of fresh baked pies and bread, roll the hoop with the stick, test your balance on the stilts and otherwise truly experience life in a 19th-century American country village.  Be sure to catch live demonstrations at the pottery, cooper shop, tinsmith and more.  Children especially love our one-room schoolhouse and the 19th-century games they can play on the village square.  You might even decide to try your hand at making a punched tin ornament.
We offer educational programs & classes for school and homeschool groups.  The Historic Village is open for guided tours in early May/late October and self-guided tours/focused field studies from mid-May through mid-October, Tuesday through Friday.  To schedule a program, please call (585) 538-6822 x218.
The Nature Center is open for scheduled programs throughout the school year.  For exact dates, please call (585) 538-6822 x218.  You may schedule your visit for Tuesday through Friday unless otherwise noted.  We also offer adult classes, day camps & scouting programs.  For interesting news and features about the village, visit our blog.
Open hours:
Sunday:
Closed

Monday:
Closed

Tuesday:
Closed

Wednesday:
Closed

Thursday:
Closed

Friday:
Closed

Saturday:
Closed

Coopering, blacksmithing or making cheese are just a few of the immersive opportunities the museum offers teens and adults. Most are single day experiences, but multi-day classes and mini-apprenticeships are also available.