A Scenic, Nature-filled Wayne County Getaway
- by Carol White Llewellyn
When I think of Wayne County, I think of sprawling apple orchards and rolling farm lands and hills. While that is certainly true, there is much more to Wayne County.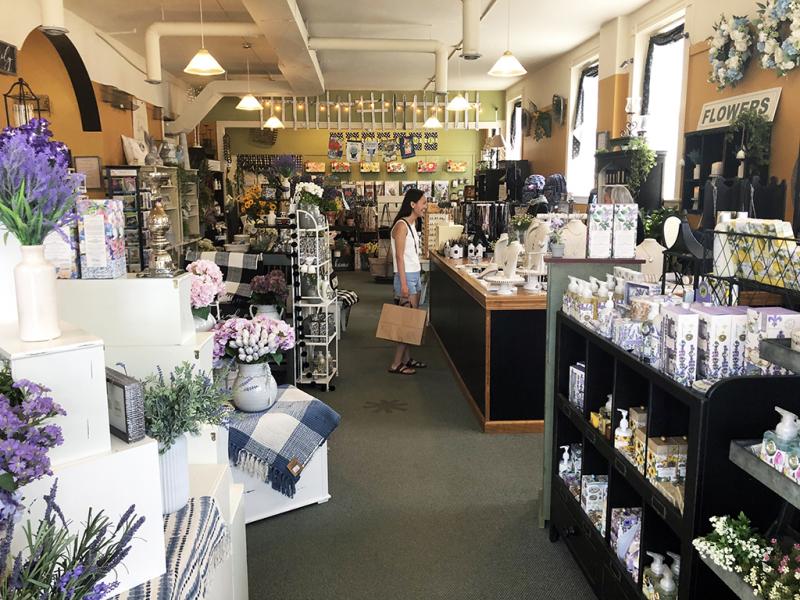 My daughter Danielle and I recently enjoyed a girlfriends' getaway to Wayne County for an overnight stay.
On the way to our B & B, we stopped in Palmyra at Mackenzies, a locally owned and operated specialty retail boutique and gift shop (not to be confused with Mackenzie Childs), located on Main Street. From the moment you enter the store, you can tell that this is a passion for owner Mary Darcangelo. The displays are lovingly arranged with favorite specialty lines such as Vera Bradley, Silver Forest, Beekman 1802, as well as a wide variety of home decor and fashion items that offer an exclusive retail experience. She specializes on a seasonal focus, so no doubt you'll find something new and exciting every time you visit. While there, be sure to check out Mary's line of photographic note cards that are just lovely. She'll even be happy to autograph them!
Palmyra was once known as the "Queen of Eric Canal towns." Historic Palmyra is a nonprofit organization that works to preserve the history as well as the interesting array of the community's architecture from the 1800s. It oversees five intimate museums that include the Palmyra Historical Museum, the Erie Canal Depot, the Alling Coverlet Museum, Phelps General Store, and the Print Shop. Historic Palmyra also offers activities such as ghost walks and a geological dig camp.
We stayed at the beautifully-appointed 1870s Victorian Carriage House Inn Bed and Breakfast at Sodus Point, located a short block from the Sodus Point Lighthouse that was built that same year.  Although the B&B is historic, it has been refurbished with loving hands and great care, incorporating modern amenities. 
The current owners Jerry and Claudine Karczewski have been the owners for for over 10 years now, and you will not find more hospitable and charming hosts anywhere.
The three guest rooms and one suite are lovely, the beds incredibly comfortable, and there is a warm feeling of welcome throughout. Each room has its own private bath. Jerry explained that, although the B&B was completely furnished when they bought it, they've added to the Victorian ambience by scouting antique stores and estate sales. Over this past COVID winter, one of the ways they kept busy was by refinishing the beautiful hardwood floor in the dining area.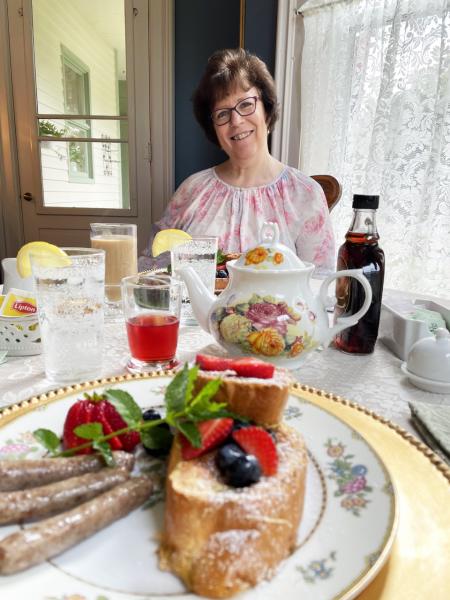 For breakfast they served melon ball appetizers, a flowing supply of delicious coffee, juice of choice and Claudine's homemade French toast with scattered seasonal fruit served with warm maple syrup, which was divine. You can find the number of their recipes on their website.
Bed and Breakfasts tend to attract the type of traveler who is looking for something far different than your typical motel or hotel can provide, and we had some very interesting conversations in the breakfast room. In addition to being a wonderful couple's retreat, or girlfriends' getaway, this B&B would be the perfect location for a small wedding party. The beautiful gazebo outside would be the perfect place for wedding photos.
There is a Kuerig machine offering coffee and hot chocolate at any time, and fresh delicious cookies are always available. You're welcome to use the dining area or the living room with fireplace throughout the day and evening, and during the warmer parts of the year, you can always find a welcoming place to read or have a picnic under the gazebo.
After sampling some of Claudine's cookies, you can get a bit of exercise by walking to the Sodus Bay Lighthouse Museum which is just a short distance away.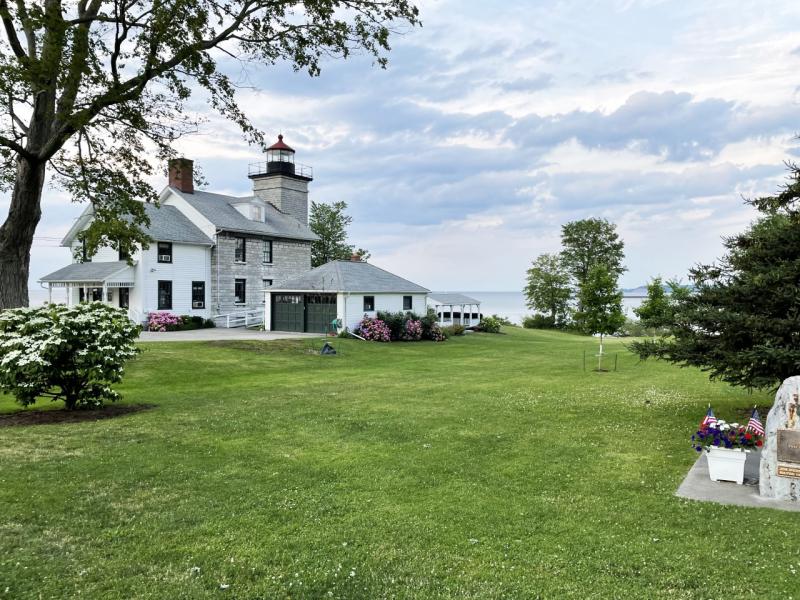 The Lighthouse Museum overlooks the beach. It's actually a replacement for a lighthouse built in 1824 for $4500. The current lighthouse was erected for $14,000, and completed in 1871. It became the residence of Sodus lighthouse keepers for more than 80 years. Although it is no longer in use -- the lighthouse at the end of the pier has replaced it -- it is the home of the Sodus Bay Historical Society. The Historical Society was founded in 1972 to collect, preserve, and exhibit records, writings, historical items and artifacts from the region. Fun local and maritime-oriented gifts are available in their museum shop.
Volunteers maintain the beautiful gardens that surround the museum. The Historical Society operates the lighthouse museum offering tours, lectures, and their popular "History Alive" event. On Sundays from 2 to 4 pm during the summer, beginning July 4 and running through September 5, bring your lawn chairs blankets and picnics to listen to the Sodus Bay Lighthouse Concert Series as you gaze out on beautiful Lake Ontario. Refreshments are also available for purchase.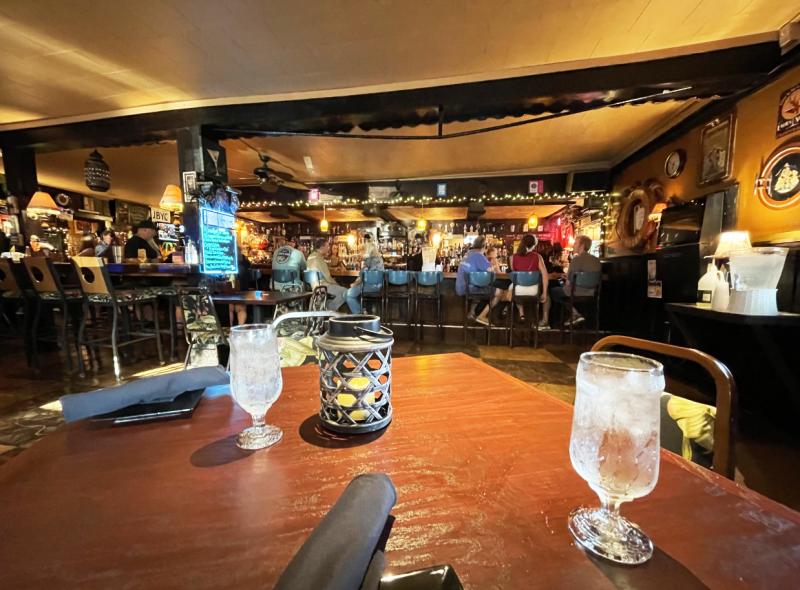 For dinner, we went to The Bay Street, a bar and restaurant a couple of blocks from the Carriage House Inn Bed and Breakfast. You'll swear you stepped into a bar and grill in Key West, where everyone knows everyone else.
There were a variety of specials on the board as well as an extensive menu. We ordered the lobster mac & cheese to share as our appetizer, and it was beyond decadent. Although our host at the B&B had recommended the filet mignon, my daughter ordered the salmon special which came with a luscious sauce, wild rice, and fresh spinach, and I ordered a seafood dish that included ravioli in an amazing sauce with a variety of seafood. Both came with bread and fresh, delicious salads. I don't pretend to be a foodie, but there's no doubt in my mind that anyone could find something to tempt their palette on the Bay Street menu.
The Bay Street is known for their vivacious array of martinis, and the couples at the adjacent table swore they were the best match martinis they'd ever had.
Unfortunately, neither of us had room for dessert, and I'm sure we missed out on something truly scrumptious. Although the ambience is a little more casual than the menu pricing—TripAdvisor shows $$ - $$$ in their legend— we found the food well worth the money.
If you are a nature lover, you won't want to miss Chimney Bluffs State Park. Located just past Sodus in Wolcott, NY, the craggy bluffs rise 175 feet above Lake Ontario. The remarkable bluffs are drumlins that have eroded over the years and abut the Lake Ontario shoreline.  The beach is covered by varying sizes of flat stones that make water shoes or sneakers a practical addition to your suitcase. Fishing, picnicking, and grilling are also allowed in the park, and up to two pets on leash or in crates are welcome, as long as proof of rabies inoculation can be provided.
Our final stop was Embark Craft Ciderworks at Lagoner Farms. Embark Ciderworks is the brainchild of fifth generation farm owner, Jake Lagoner. Chris Gowan, who experiments with new blends, often works behind the taproom bar.  Within the Ciderworks, which offers a variety of produce and other foods for sale, you'll find a wide variety of ciders including their flagship ciders, seasonal varieties, and ciders that have limited release. The Taproom menu offers charcuterie and cheese platters to share, flat breads, desserts, and a wide variety of ciders on tap.  In addition, Embark Craft Ciderworks has a variety of potted flowers and plants for sale.  
Beyond the activities mentioned here, there are farmstands to visit and orchards where you can stop and pick fresh produce, wineries, cideries and distilleries at which to stop and taste, activities on the Erie Canal or Lake Ontario, fascinating locally-owned shops to explore, as well as a variety of other unique and intimate museums. Wayne county is also part of the Mural Mania Trail displaying public art work throughout western New York state. Of course, with the beautiful rolling hills and waterways there are a varied array of outdoor activities to enjoy, from hiking and birding, to fishing, hunting, boating, and golfing.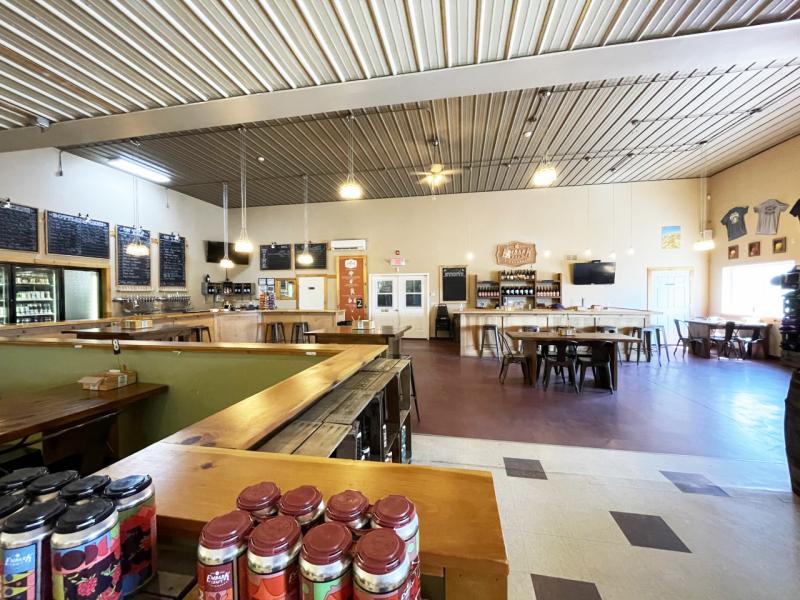 With less than 24 hours for our getaway, my daughter and I barely brushed the surface of things to do, so I recommend a longer stay if possible. But even if all you have is an overnight stay, Wayne County offers a variety of activities for anyone looking for a scenic, nature-filled adventure in one of the more natural regions of New York State.
For additional suggestions of places to stay and things to do, visit Wayne County Tourism.
One quick but important note: because Covid has taken its toll on many communities, you'll want to call the places you intend to visit in advance to confirm the hours of operation. 
---
©2021, EntertainmentCalendar.com
Carol White Llewellyn is editor of BeyondTheNest.com, a property of EntertainmentCalendar.com.