Recital
---
*The event has already taken place on this date: Fri, 04/02/2021
---
Finger Lakes Opera presents baritone Jonathan Michie in recital on Friday, April 2, 2021.
---
Please help us keep this calendar up to date! If this activity is sold out, canceled, or otherwise needs alteration, email mindy@kidsoutandabout.com so we can update it immediately.
---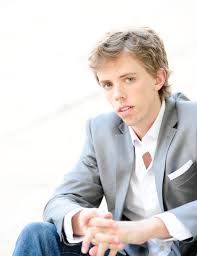 On Fridy, April 2, 2021, Finger Lakes Opera will present baritone Jonathan Michie in virtual recital. Michie, who last appeared with Finger Lakes Opera in its 2018 production of Die Fledermaus, is a graduate of the Eastman School of Music. He is scheduled to return to the Finger Lakes Opera mainstage this summer as Figaro in The Barber of Seville.
---
*Times, dates, and prices of any activity posted to our calendars are subject to change. Please be sure to click through directly to the organization's website to verify.
---
The event has already taken place on this date:
Ages
Adults & kids together